Phone 09 846 0402 or contact Robert 021 585 833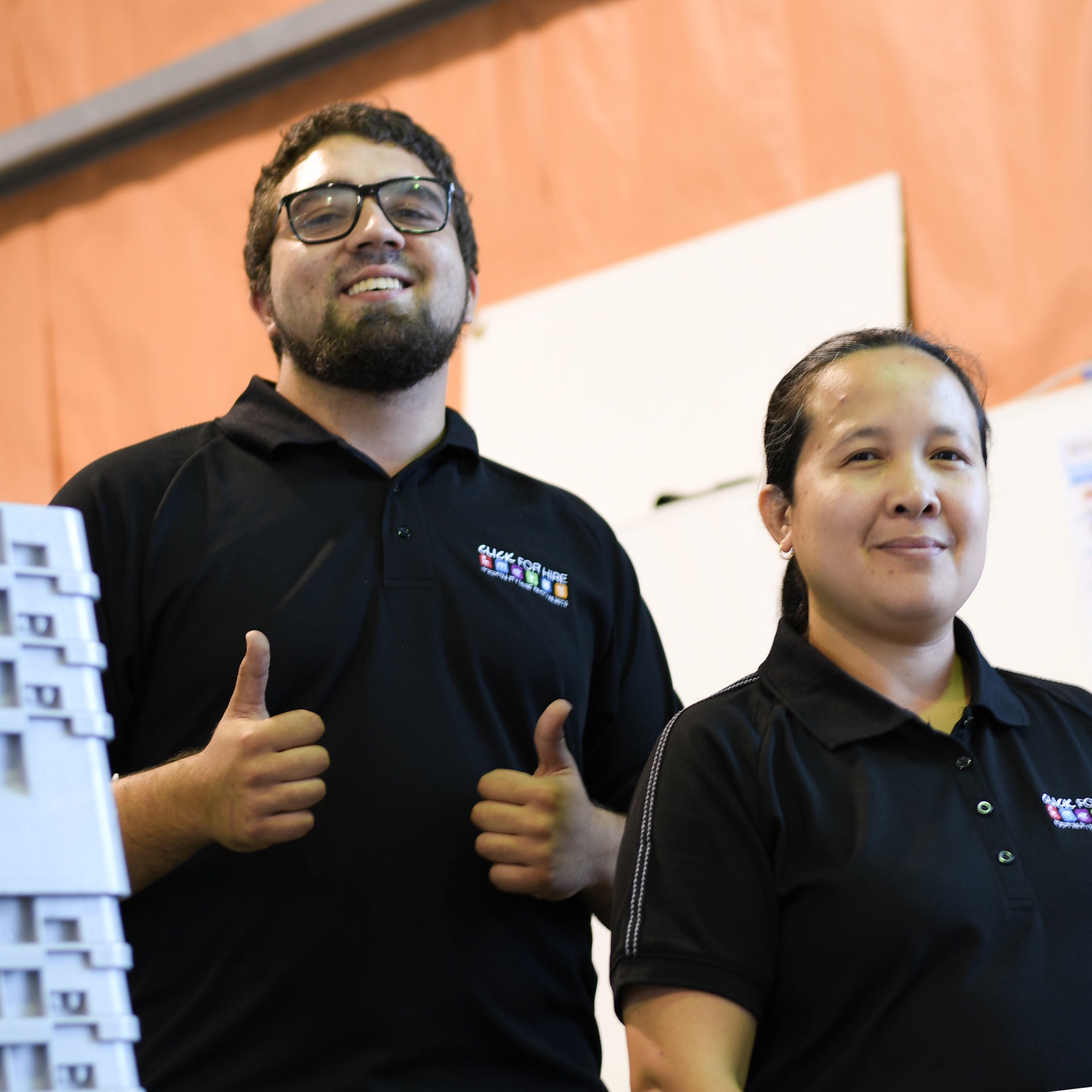 They say that behind every man is a strong woman, and while that's certainly true, the same applies to having a great team behind every successful business. So we're thrilled to welcome two new additions to the Click family, Raquel and Taawwuz. Chances are you won't see either of them, but they have highly important behind-the-scenes roles that help keep those cogs turning. Raquel is our lovely washer-extraordinaire from the Philippine's; cleaning, sanitising, drying and polishing every single item that goes out and comes back to the Click HQ. Nothing escapes her trained eye for immaculate cleanliness and we love that about her.

Taawwuz, or 'T' as we call him around the office, is our enthusiastic new packer always with a smile on his face. With a background in retail furniture, he ensures the equipment our clients need is carefully packed in pristine condition, ready for their event.

Both Raquel and T have been a delight to work with and along with their positive attitudes and energy, they've brought new ideas and ways of doing things that have added real value to the Click team. For us, all our people are absolute heroes. They each possess bloody great attitudes, and every day their dedication and desire for excellence shines through. While we tend to get the credit from clients following a successful event that Click have supplied, it's important to give a shout out to the people who make it all happen - our unseen heroes we're proud to call family.